'Secret' Blogger Spills Fresh Beans And Clears Air On The Twins Selly Galley Has Reportedly Delivered
It was recently speculated that Ghanaian actress/TV personality, Selly Galley had delivered twins.
The reports which were first sighted on the Instagram page of the notorious and anonymous blogger, Cutie Julus soon went viral as many people believe that this was some great news for Selly and her husband Cartel Big J aka Praye Tietia.
READ ALSO: "Can Your Chairwoman Dance?" – Fella Makafui Asks As She Shakes Her Things (Video)
The unconfirmed reports also suggested that one of the twins sadly passed away soon after Selly delivered while the other was very healthy and alive.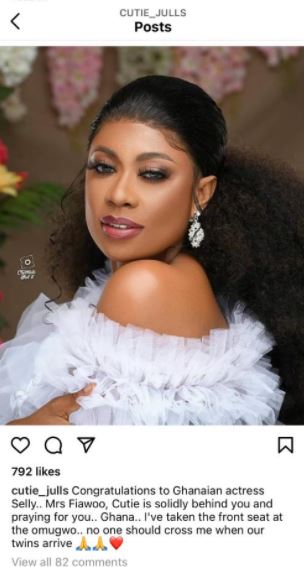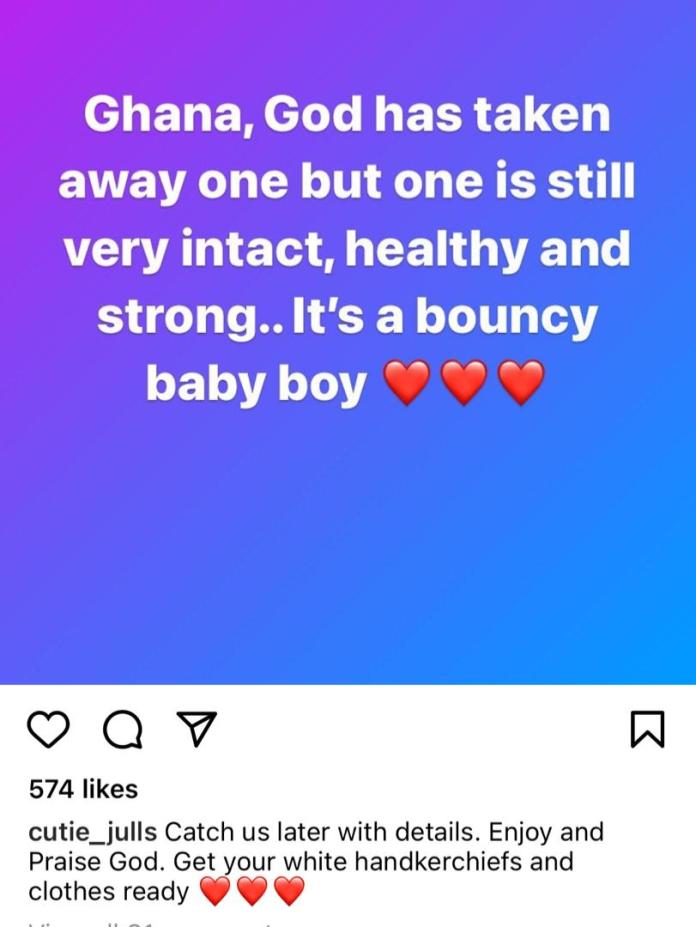 READ ALSO: Stop This Life!!! – Nana Aba Clashes With Paul Adom-Otchere Over #FixTheCountry Demo
Well, in a sharp turn of events, it appears that Selly Galley and Praye Tietia haven't welcomed any twins as was suggested by the posts of Cutie Juls.
The anonymous blogger took to the same IG page and claimed that he/she never said Selly has delivered as many people believed.
READ ALSO: Heavy Back Model, Abena Cilla In Shock As Her Photos Flaunting Her Big Back Gets Crazy Reactions Over The Ones She Covered Up (+Photos)
The person behind the account further called on bloggers to always consult him/her for clarifications of the things posted on the IG page before they report on it.
"Dear Ghanaian bloggers, please I did not say Selly has given birth yet. If I write something, come to me for clarification b4 misquoting. I don't mind you'all not giving me credit but I do worry when your credibility is at stake and worse when my "queenship" self is in involved. I will give you any gist for freeeeee cuz we have them in bulk. I only confirmed the sex of a celebrity child. Never said anywhere that Selly has given birth. I have you the gist about her pregnancy and trust me to give you first hand when she puts to birth. Thank you


," the caption of a photo of Selly reads.
See the post below