Abena Korkor Returns To Social Media A 'Changed' Person After The Short Break – Fans Hail Her (+videos)
Nana Abena Korkor Addo could not stay away from social media for that long despite her announcement recently.
Even though it seem that Abena Korkor was going to be off for a month or more, the popular mental health advocate is back on the gram and going about her business as tho she never left.
READ ALSO: EXCLUSIVE: Details Of Kwadwo Nkansah Lilwin's New Wife And Two Kids Surface Online (Video)
On her return, Abena Korkor decided to drop a love poem that has a lot of very touching words.
The former co-host of TV3's 'Ladies Circle' show also dropped a video of herself all covered up — something that has shocked some of her followers who decided to hail her and tell her how looking decent was great for her.
READ ALSO: McBrown Could've Been Jailed For Publicly Kissing Her Daughter – Former Gender Minister Rachel Appoh (Watch Video)
On of her followers called maameafua18 wrote under this particular video: "This is more lyk it


decency looks so gud on u

"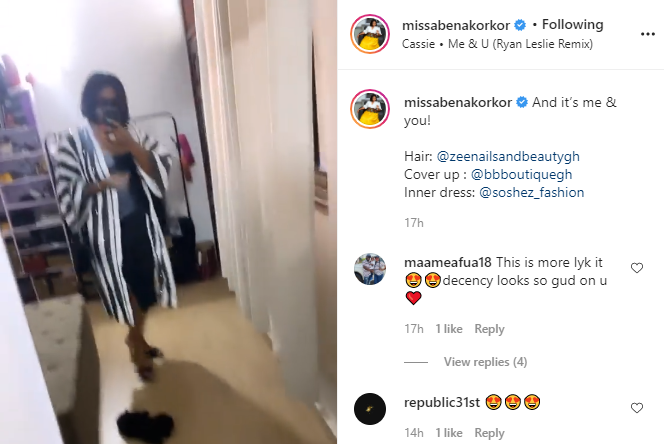 Well, it appears that Abena Korkor has changed and may probably not show a lot of flesh as she has done in times past again.